As we wave adios to our "Headed South" seasonal menu (boy, was that Shrimp Burger delicious!), we are welcoming in our NEW seasonal lunch menu inspired by pure Americana classics – with an Oyster Bar twist, of course. Our new "U.S. of A.M.O.B." lunch menu is available from 11 am to 5 pm at Landside, Ellenton, and Cortez locations only.
Each quarter this year, each of our restaurants have been creating a menu which will run for 3 months at the 3 inland stores. This concoction of American favorites was Landside's creation (even putting el gran jefe, John Horne's face on Uncle Sam was their idea!), and who knows, maybe one of your favorite menu items will make it to the menu permanently!
We're excited to introduce you to a couple of the stand-outs from the upcoming menu, including both of our new appetizers: the deep-fried Pickle Chips and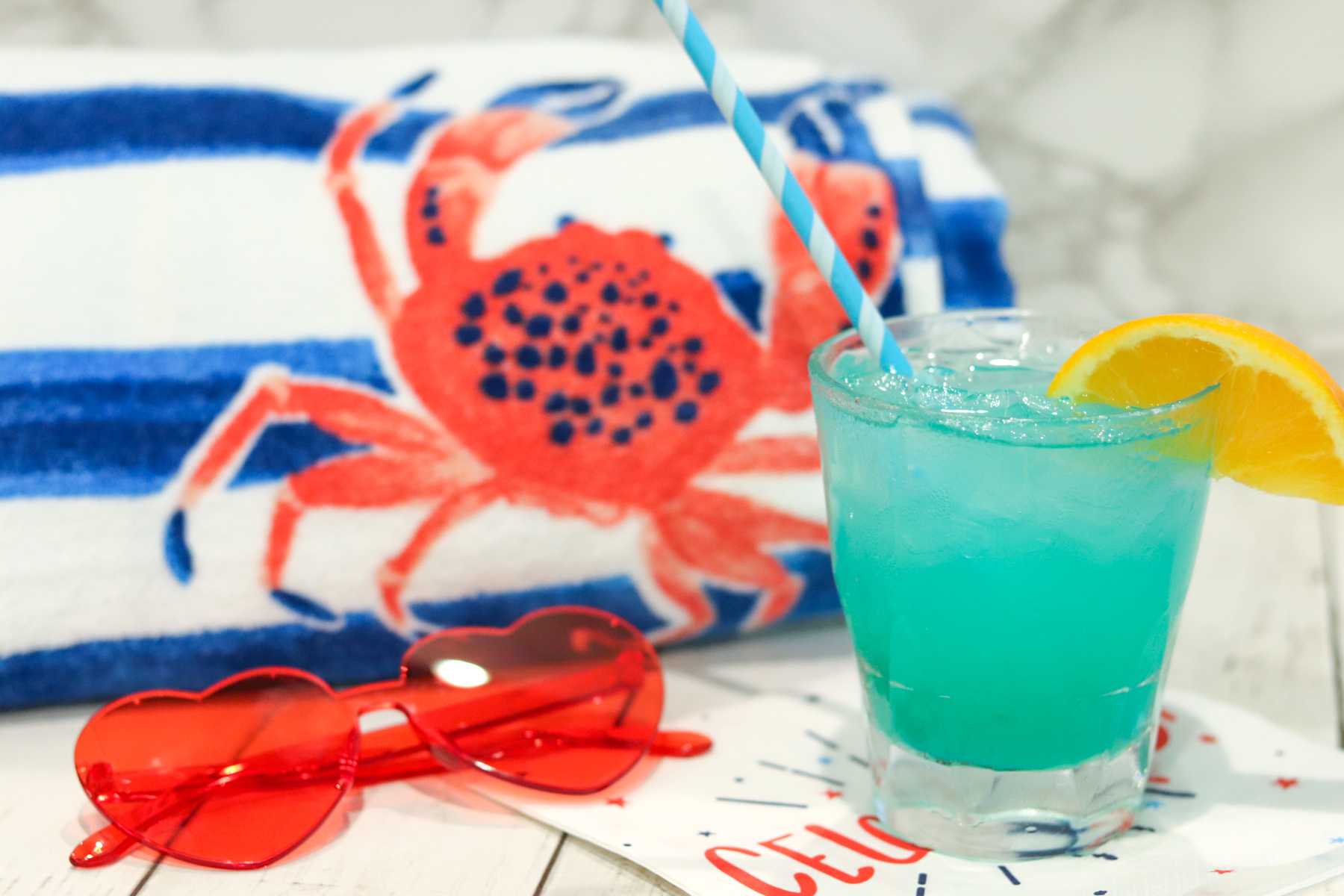 Loaded Mashed Potato Hush Puppies. The Pickle Chips are fresh, crispy, and are served with our made-from-scratch creamy Horseradish dip. And, we love making hush puppies, but this version is inspired by classic American mashed potatoes, blended with cheese and bacon, then deep-fried with a hint of spice. Just a friendly reminder, you might want to double-up on these! They're too good to share!
For a fantastic new salad option, meet the Stars and Stripes Salad with Romaine hearts & mixed greens topped with bleu cheese, blueberries, tomatoes, and cucumbers with a dressing of your choice. Add Grouper, Salmon, Chicken, or Shrimp to really make it stand out! In additi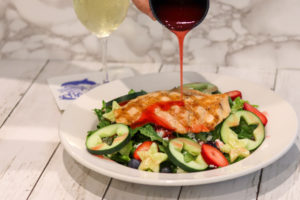 on to a few delicious burgers & sandwiches, we are salivating at the super creamy, super decadent Creamy Butternut Squash Pasta with butternut squash, asparagus, parmesan, and creamy sauce on top of a bed of linguine.
Food items are available from 11 am-5 pm daily; specialty cocktails, like the Pool Party and AMOB Iced Team, will be available all day, naturally, because as we like to say, "you can't drink all day if you don't start in the morning!"