It was an easy decision to open our second location off the island to make ourselves more accessible to mainlanders. So, in 1997, Anna Maria Oyster Bar Landside opened on US-41, just north of SRQ, the Sarasota-Bradenton International Airport. This location features a spacious dining area, two full-service bars, a private dining area… plus an outdoor deck, and our "backyard" with lawn dining, cornhole, and more!
The Halfway Lounge is also located at Landside. If live music, craft beers and wine are what you're looking for, you'll find it here! The Halfway is a tapas-style sports bar with live music nightly. These delicious small plate dishes are ideal for sharing, so bring your friends along!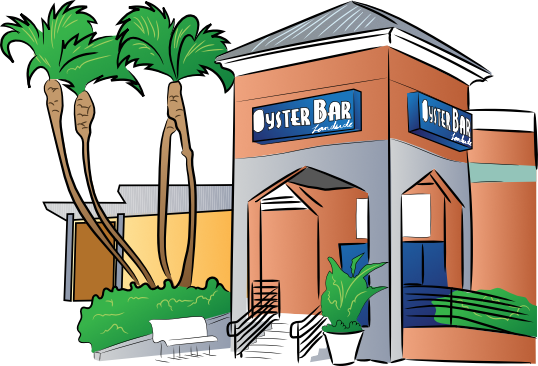 Greg Guevara was born and raised in West Texas, and has been married to the Carole for 31+ years. They have five children together: Danielle, Josh, Kelsey, Gabe and Grayson. Over the last 20 years, Greg has had extensive managing partner experience. Greg is a huge sports fan, who has coached youth soccer, basketball and baseball; and was a leader in UPWARD's Christian program for several years.
Greg's vision is to make a difference in someone's life, to be a man his family is proud of, and to be a great role model for all children.