Meet Managing Partner Tim Bingham
---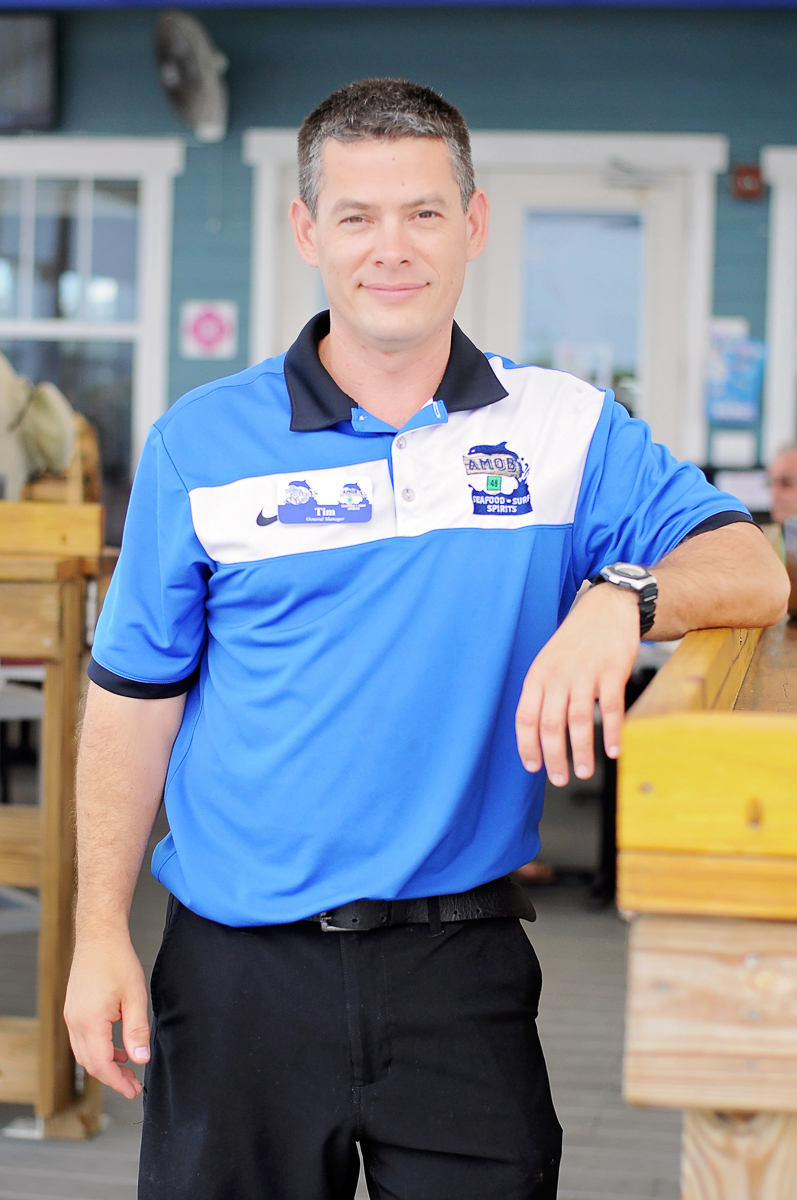 Tim Bingham is a native of Kentucky who moved to Florida in 1996.  He has been part of the AMOB family for 12 years, joining us from Johnny Leverock's Seafood House.  His favorite Oyster Bar menu items are the Hangover and "Tim's One Night Stand" Bloody Mary, served during Weekend Brunch at the Pier location.  
In his free time, he enjoys Kentucky Basketball, running including in competitive obstacle course races, and spending time with his two children, Timmy and Lily.


What is your favorite aspect of your job?
I love talking to our guests!
Tell us about your approach to customer service.
Our customers are very important to us and we treat them like family.
What is your signature comfort food?
Pizza! With pepperoni, anchovies, and peppers.
What's the last song you listened to?
Thunder by Imagine Dragons
Is there something that excites you so much, it keeps you awake the night before?
CHRISTMAS!!!