Celebrating National Catfish Month
---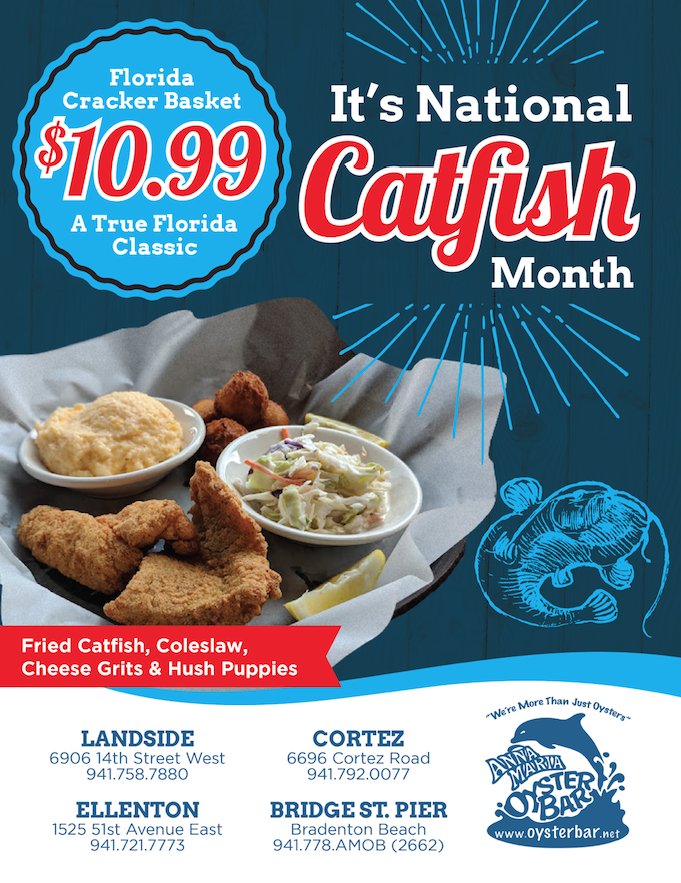 In honor of National Catfish Month, we're bringing back…. you guessed it… our famous and flavorful Florida Cracker Basket!
John & Lynn are originally from Polk County, so these "Old Florida" boys love bringing back this southern specialty during the month of August because it pieces together four of our favorite classics: Fried Catfish, Coleslaw, Cheese Grits & Hush Puppies. While AMOB may be known for oysters, we sure do love some catfish, fried to crispy, golden perfection.
This combo is sure to satisfy your soul food cravings… and you can enjoy this all-Floridian southern specialty for only $10.99!
This deal is available at ALL locations during the month of August to celebrate National Catfish Month — stop by soon to get yours before it's gone!