Meet our CEO, John Horne!
2021 marked 40 years of experience in Manatee County's hospitality industry for John Horne, who began his career working summers at Fast Eddie's Place while completing his Business degree at Clemson University.
In 1995, John opened his first restaurant, Anna Maria Oyster Bar, on the City Pier in Anna Maria, Florida. Four more restaurants followed and today the restaurants, affectionately known by locals as the AMOBs, are a well-known place to enjoy fresh, delicious seafood at a great value, served by a team of wonderful staff in a fun, family-friendly atmosphere. 2022 brings the next evolution of the Horne's hospitality group with the purchase of Sarasota's iconic Cafe L'Europe, which celebrates its 50th anniversary in 2023. 
John Horne and his 325+ co-workers have garnered many accolades over the years, including:
2020 U.S. Senate Small Business of the Week
2018 National Restaurant Association Education Foundation Restaurant Neighbor Award
2019 Leadership Florida Impact Award for Dive Into Reading
2020 Florida Restaurant and Lodging Association Seal of Commitment (1st Restaurant in FL)
2020 Florida Department of Education Commissioners Business Award
2021 Manatee Chamber of Commerce Robert P. Bartz Award for Outstanding Leadership
Small Business of the Year Award from the Manatee, Sarasota, and Longboat Key Chambers of Commerce
Manatee Community Foundation Spirit of Manatee Volunteer of the Year
Manatee Community Foundation Corporate Spirit Award
70+ People's Choice Favorites from Local Newspaper Publication Readers
USF 2014-2015 Hospitality Leadership Award

Bradenton Area Convention & Visitors Bureau – Champion of Tourism Award

Bradenton Area Convention & Visitors Bureau –

Tourism Ambassador Award
Anna Maria Island Rotary Club's Small Businessperson of the Year Award
Bradenton Kiwanis Bert South Award
Tripadvisor Travelers' Choice Best of the Best: Top 10% of Restaurants
Tampa Bay Business Journal One Tampa Bay Corporate Philanthropy Honoree

Longboat Key Chamber Ed and Marge Moran Memorial Award for Community Service
John

is very active outside of his restaurants, as well.  He has contributed to many community organizations and has received the following recognitions for his service:
Florida Restaurant & Lodging Association – State Board of Directors Chair 2022-2023
Leadership Florida – State Board of Directors Chair 2021-2022, Regional Council Chair, Co-Chair of Annual Meeting, Cornerstone Class 28

Florida Restaurant & Lodging Association – Suncoast Chapter Past President and Treasurer

US House of Representatives testimonial before the Ways & Means committee

Manatee Chamber of Commerce – Past Board Chair
Bradenton Area EDC – Executive Board
Manatee Technical College – Advisory Board of the Culinary Program (Past Chairman)
University of South Florida Sarasota-Manatee – Advisory Board for the College of Hospitality and Tourism Leadership
State College of Florida – Member of Board of Trustees

Campaign for Grade-Level Reading –  National Reading Champions

City of Bradenton Beach – CRA Board Member
Leadership Manatee Alumni Association – Board Member
School District of Manatee County – Citizens Advisory Board Member and Past Chair
Bartow High School Hall of Fame
PACE Center for Girls – Capital Campaign Co-Chair
PACE Center for Girls – Honorary PACE Girl!
American Cancer Society
Manatee Tiger Bay Club – Community Advocate
AMI Community Center – Executive Committee
Hernando De Soto Historical Society – Honorary Member
John is married to Amanda Horne, who shares his passion for improving education in their community.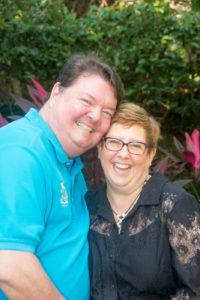 In 2017, John and Amanda piloted the Dive Into Reading summer reading program at the Ellenton AMOB, in partnership with the Manatee County School District and the Suncoast Campaign for Grade-Level Reading to help improve our children's reading levels and combat the "summer slide." This program has won national and state-wide awards for its success and ability to replicate in other communities.
Dive Into Reading has expanded to include five area locations serving Title I elementary schools in Manatee County and more than 370 rising 1st, 2nd and 3rd graders, along with 354 volunteer mentors.  In 2019 the Sarasota School District piloted the program and 2020 saw Dive Into Reading expand into DeSoto County.
They hosted an annual golf tournament for 11 years raising over $600,000…open their home frequently to fundraisers for PACE Center for Girls, Women's Resource Center, and Cancer Support Center among others.  John & Amanda firmly believe in collaboration with others and in 2013 joined forces with another local couple (Stewart & Trudy Moon) to host a new fundraiser, The Horne & Moon Scholarship Social.  In only five years, this event raised more than $500,000 to help adult students return to school at Manatee Technical College, State College of Florida and University of South Florida Sarasota-Manatee.
There is life outside the restaurant as well. John & Amanda enjoy traveling anywhere, but usually, there's a cooking class with wine along the way.
John Horne's Recent News & Press Features: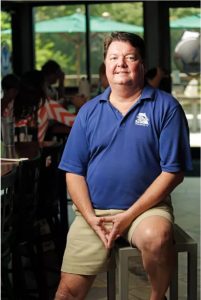 John has been interviewed nationally on topics such as hospitality industry advocacy, labor and workforce development.
Business Observer, December 2022: Restaurant company, behind 5-star fun motto, nearly doubles locations in less than a year 
Sun News Media, October 2022: Dishing out food before they open
CNN Business, April 2021: 'A perfect storm': These restaurants survived the pandemic. Now they can't find workers
Fox News, April 2021: Some businesses struggling to find new employees amid reopening
Answers That Count Podcast, April 2021: What $15 Min Wage Hikes Mean to Restaurants
Bradenton Herald, April 2021:  Bradenton area businesses struggle with staffing challenges as nation gets back to work
Yahoo Finance, January 2021: Minimum wage increase in US states adds pressure to federal push — and small businesses