Overseeing Marketing & Community Relations for the Anna Maria Oyster Bars, Amanda Horne is the co-founder of Dive Into Reading, a national award-winning summer reading program that is a collaboration among the Anna Maria Oyster Bars, School District of Manatee County, Suncoast Campaign for Grade Level Reading and Manatee County Libraries. 2022 brings the next evolution of the Horne's hospitality group with the purchase of Sarasota's iconic Cafe L'Europe. 
At the Oyster Bars, Amanda works alongside her husband, CEO and "Gran Jefe" John Horne to preach the gospel of great seafood at a great value, encouraging inclusivity in our community through family-friendly affordable dining.  In fact, she has spent her career championing for access to educational opportunities, including her years spent as Communications Coordinator at The Women's Resource Center, which strives to educate and empower women of all generations.
Amanda's passion for education at all stages of life has deep roots, having served  PACE Center for Girls – Manatee for years on the Board of Directors, including two terms as Chair.  Along with her husband, John, she also helped pioneer a scholarship fund for adults returning to higher education at State College of Florida, USF Sarasota-Bradenton and Manatee Technical College through the Horne & Moon Scholarship Social.  She is a graduate of Leadership Florida's Education Class IV (Transf4mers), which has provided myriad networking and educational opportunities. 
A resident of Bradenton for the past 23 years, Amanda was born and adopted in Zimbabwe.  A civil war relocated her family to England, where she completed her education and joined the hospitality industry. Amanda isn't all work and no play – she and John love traveling anywhere there's a cooking class with wine involved!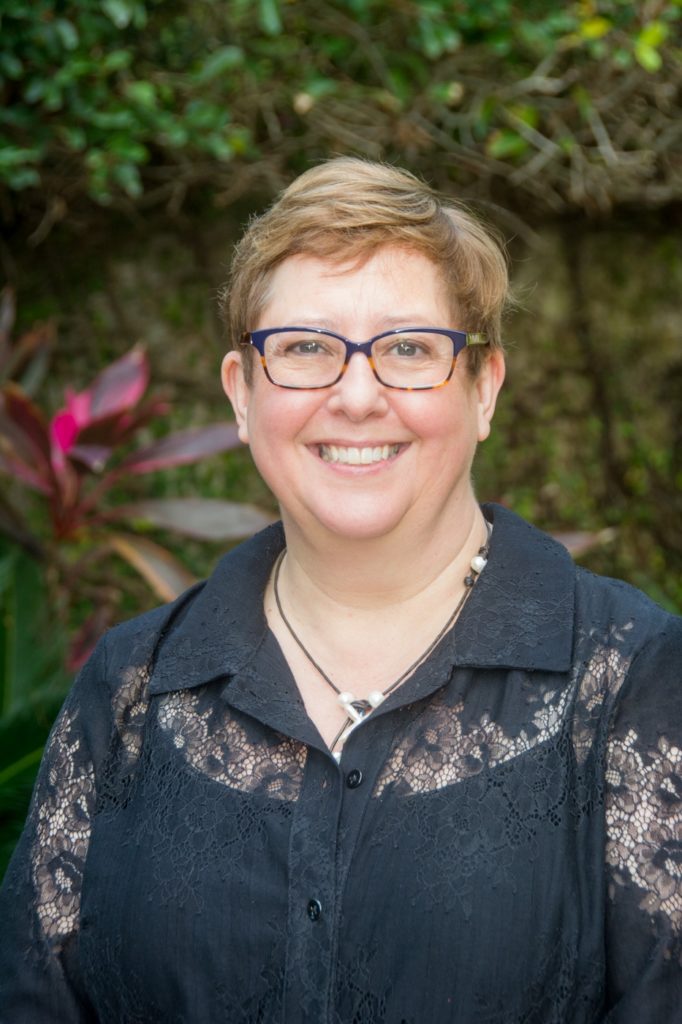 Amanda and her husband John own Anna Maria Oyster Bar and oversee the 4 locations.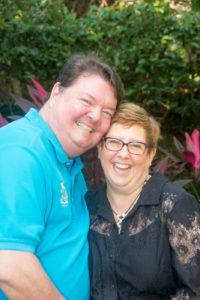 In 2017, John and Amanda piloted the Dive Into Reading summer reading program at the Ellenton AMOB, in partnership with the Manatee County School District and the Suncoast Campaign for Grade-Level Reading to help improve our children's reading levels and combat the "summer slide." This program has won national and state-wide awards for its success and ability to replicate in other communities.
Dive Into Reading has expanded to include five area locations serving Title I elementary schools in Manatee County and more than 370 rising 1st, 2nd and 3rd graders, along with 354 volunteer mentors.  In 2019 the Sarasota School District piloted the program and 2020 saw Dive Into Reading expand into DeSoto County.
They hosted an annual golf tournament for 11 years raising over $600,000…open their home frequently to fundraisers for PACE Center for Girls, Women's Resource Center, and Cancer Support Center among others.  John & Amanda firmly believe in collaboration with others and in 2013 joined forces with another local couple (Stewart & Trudy Moon) to host a new fundraiser, The Horne & Moon Scholarship Social.  In only five years, this event raised more than $500,000 to help adult students return to school at Manatee Technical College, State College of Florida and University of South Florida Sarasota-Manatee.
Amanda Horne and her passion and dedication towards helping others has acclaimed her many awards, such as:  
2018 National Restaurant Association Education Foundation Restaurant Neighbor Award

2019 Leadership Florida Impact Award for Dive Into Reading

2020 Florida Department of Education Commissioners Business Award

2021 Recipient of the Manatee Chamber of Commerce Robert P. Bartz Award for Outstanding Leadership

Bradenton Kiwanis Bert South Award

Tampa Bay Business Journal One Tampa Bay Corporate Philanthropy Honoree

Longboat Key Chamber Ed and Marge Moran Memorial Award for Community Service

Florida Restaurant & Lodging Association – State Board Vice Chair, Restaurant Director 2021-2022

Campaign for Grade-Level Reading –  National Reading Champions

PACE Center for Girls – Capital Campaign Co-Chair