AMOB friends and family! You showed our U.S. of AMOB Seasonal Menu great love and support. However, it is that time to wave goodbye to our summer menu and welcome something brand new. This fall, we are bringing flavors together that will take you all the way from the ranch to the gulf. Our new seasonal menu, From the Ranch to the Gulf, features flavors that everyone will enjoy. Whether you prefer your protein from the land, sea, or like to merge the two, the menu is definitely for you! These old-Florida favorites were curated by our Bridge Street Pier team that has paid close attention to you, AMOB Fam, to make sure they created something memorable and unique.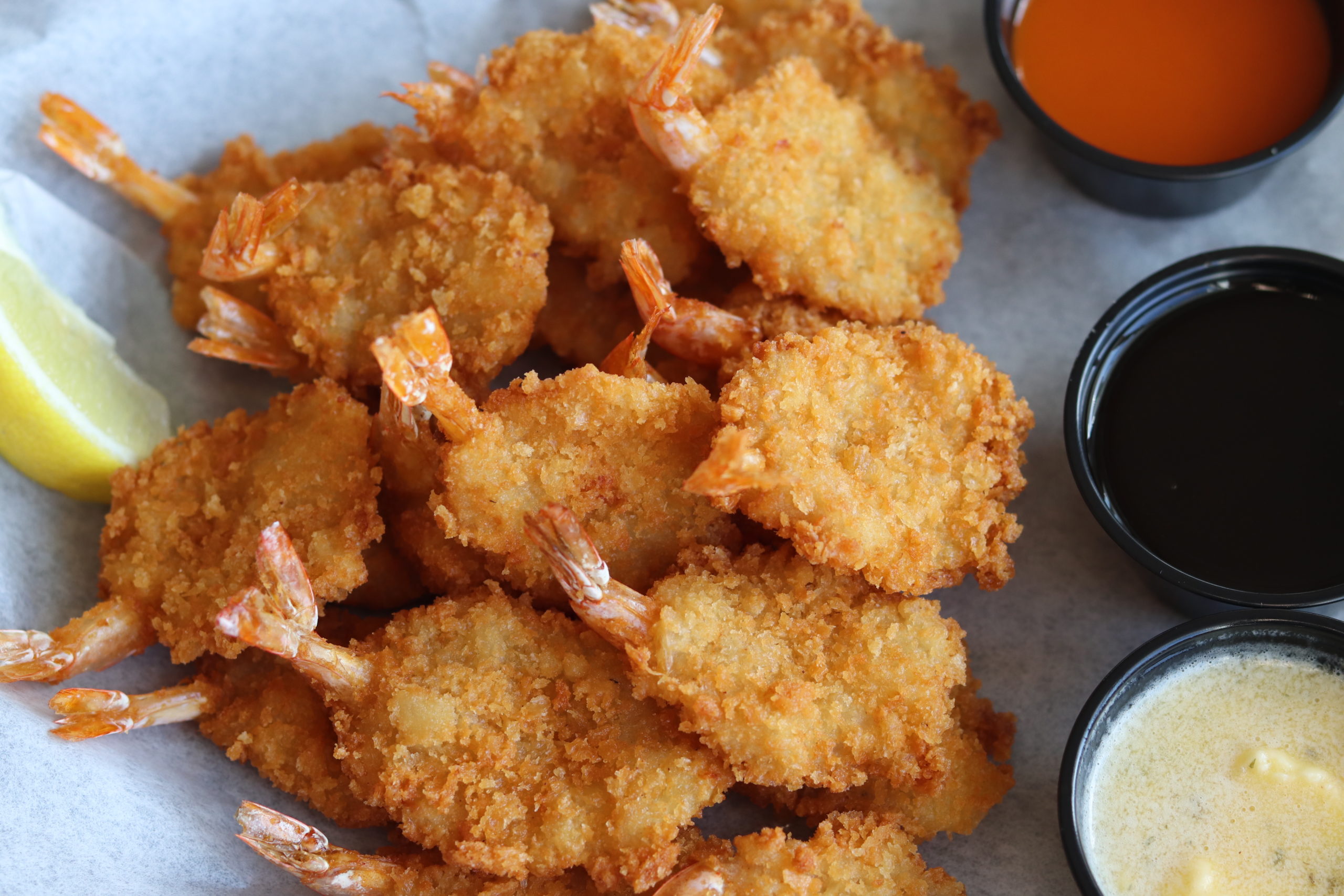 Curious to know what's on the menu before you visit? Your wish has been granted! We have some mouth-watering starters like Lynn Horne's special
Peel & Eat Shrimp
! Choose six for yourself or 12 to share (or not). How do
Fire & Ice Oysters
sound to you? Take your pick of our famous oysters paired with hot chili lime sauce served besides three ice-cold raw oysters drizzled in Chef Will's sweet mignonette. The 
Bridge Street Shrimp
(pictured here) is guaranteed to have you coming back for more. 20 shrimp butterflied, battered, fried, and served up just right to get your AMOB meal started! Of course, for the MAIN event, we created four show-stopping dishes for you to try. Imagine yellowfin tuna served poke style with a splash of ponzu beside pineapple pico de gallo on a bed of quinoa. Well, you just dreamed of our
Pier Poke Bowl
. Our
Chipotle 'Cue Pork Sandwich
includes fried pork cutlets, seasoned and stacked high on a bun with coleslaw. Not enough for you? How about topping it with chipotle barbecue sauce and pineapple pico de gallo and served with fries. Pictured here is our
Lobster & Shrimp Piccata
, which is grilled and diced Maine Lobster and sautéed shrimp served in a creamy piccata sauce with your choice of two sides.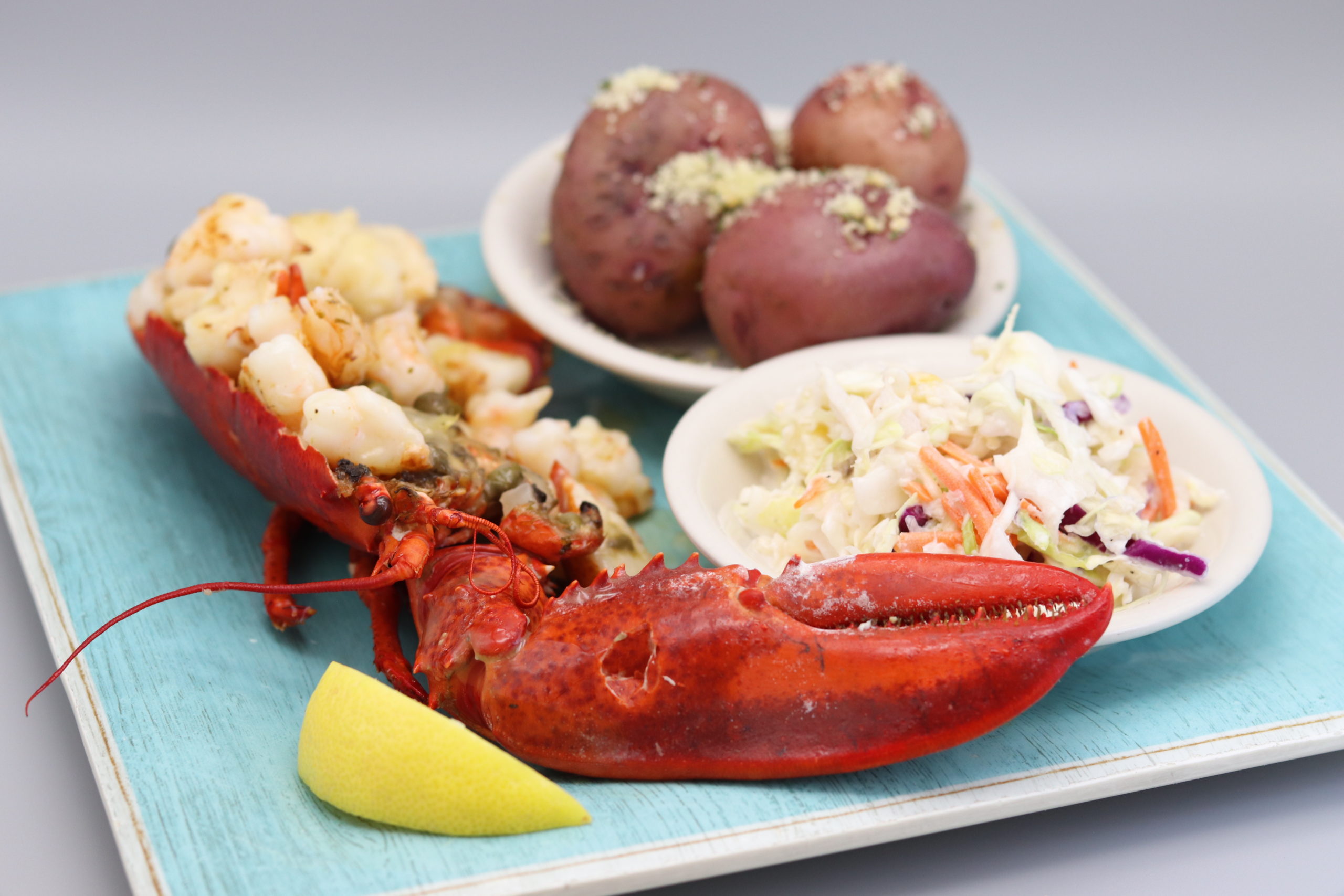 Last but certainly not least, our
Pineapple Piccata Pork Tenderloin
has everyone's mouths watering. Fried pork cutlets topped with creamy piccata sauce and finished with a sweet & spicy pineapple pico de gallo. Choose your two favorite AMOB sides to make it the best meal ever! Reminder: this seasonal menu is different than any other because it is served ALL DAY and at ALL locations! Don't forget to make it in time for our
Happy Hour
from 3 – 6 PM!