Meet Server Vicki Dickson
---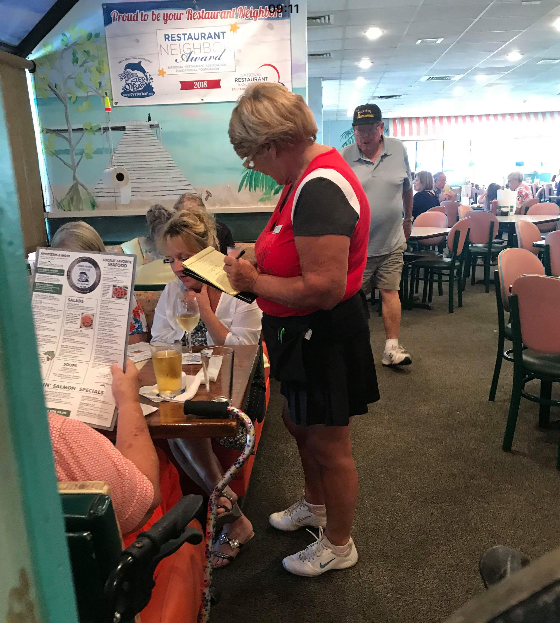 Why did you choose to work in this industry?
I retired from being a flight attendant for over 30 years. I really missed working in the customer service environment!
Tell us about your approach to customer service.
I make every customer feel as if coming to eat at AMOB is a treat and something to always look forward to!
What would your pet say about you if we asked for a reference?
They would say I'm a pushover! We only have to look at her with those big brown eyes and we can get anything we want!
Is there something that excites you so much it keeps you awake the night before?
Traveling! I'm always excited to experience something new.
If you were a crayon, what color would you be and why?
Orange! I love the sun!
Describe the most incredible view you've ever seen.
I would have to say The Grand Canyon. It absolutely took my breath away!
What's your pizza order?
Chicken and pineapple! Yes, pineapple belongs on pizza.