John Horne Testifies Before Congressional Subcommittee
---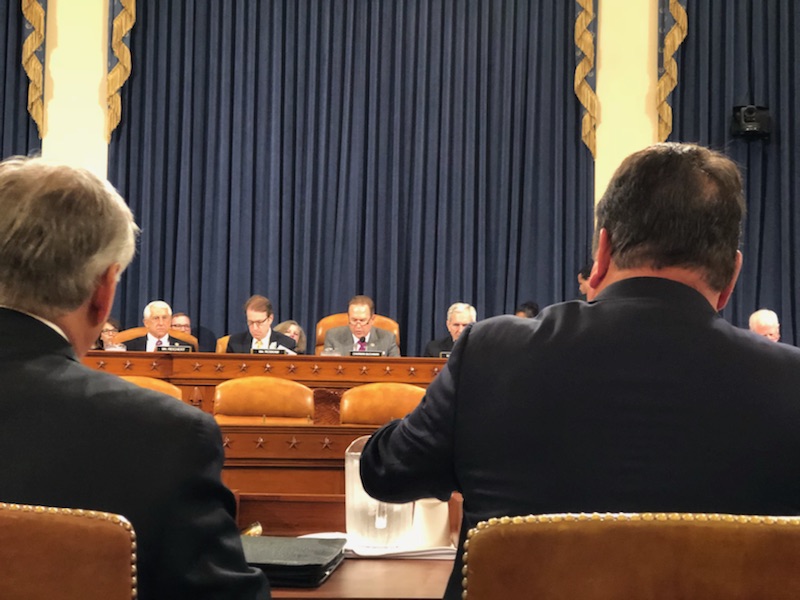 AMOB goes to Washington, D.C. (Part 2)
Thank you again to Congressman Vern Buchanan for giving me the opportunity to speak in front of the House of Representatives Ways and Means Tax Policy Subcommittee. Great to get the word out on how business is confident and thriving in Manatee County!
The new tax cuts have shown opportunity for us to reinvest in the company – purchasing new equipment and presenting bonuses to workers. Running a small business with four locations and a staff of over 300, we have been able to see the economic confidence flow from the new tax law.
According to a Press Release from Rep. Vern Buchanan's office, wages are growing at their fastest pace since 2008, consumer confidence is at its highest level since 2000, unemployment claims are at their lowest since the 1960s and the economy grew 2.9 percent in the first quarter of 2018. Growth is expected to rise to 3.3 percent by the end of the year – a dramatic departure from the prior 2 percent growth status quo.
It was such a phenomenal experience, especially wonderful to be able to represent our awesome hospitality industry.  Thanks to Florida Restaurant & Lodging Association for sharing this news as well.  FRLA President & CEO Carol Dover mentioned in their Hospitality Hotline newsletter, "John's political and philanthropic activism is something we hope to inspire in all of our members. FRLA is proud to have him represent Florida's hospitality industry before the U.S. House, and appreciates his active leadership within our association." Thanks for the support, Carol!
It felt like all of the members of Ways and Means Tax Policy Subcommittee were interested in how the new Tax Code is affecting small businesses around the country. The testimony from business owners from all over the country was inspiring and heartfelt.  I even got my buddies, John Rice of Rice's Appliances and Mike Finnerty of DC's Old Ebbitt Grill, into the Congressional Record!
This was a great whirlwind trip to Washington, D.C., a repeat visit after we were here about a month ago to accept the Restaurant Neighbor Award from the National Restaurant Association Educational Foundation (NRAEF). Read more about the trip in a previous post on the blog.
Also met some hard working staffers all over the Hill, along with old friends there as well. But so glad to be back home… and back in shorts.
Click below for pictures.
Press Mentions
Bradenton Herald: Prominent Manatee restaurateur benefited from tax cut. Here's how he's investing back into community
MySuncoast: Restaurateur calls his experience testifying on Capitol Hill "surreal"
Tax Cuts Bring Big Gains to Small Business