Cheers to 20 Years, Cherise!
---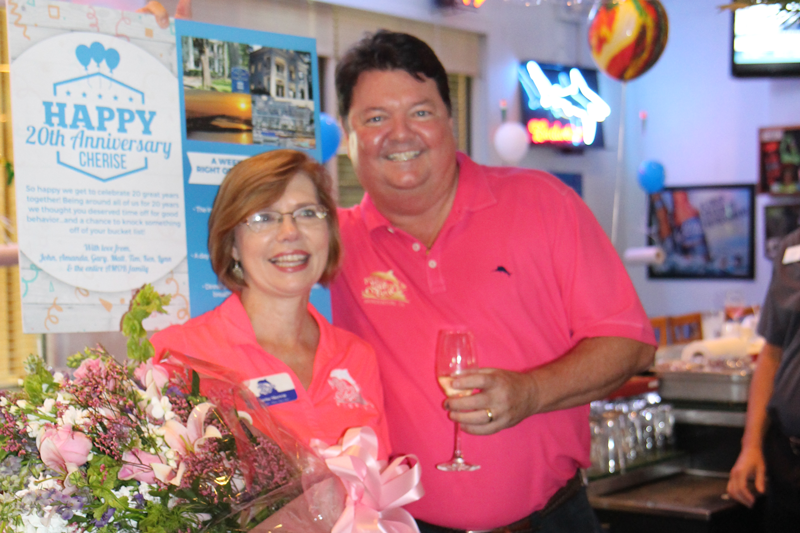 With us from Day 1 at Landside, our beloved Cherise hit 20 years with our company this week as we celebrated 20 years of AMOB on September 20.
As a small token of our appreciation for her hard work over the years… and/or we thought she needed some time off for good behavior after spending 20 years around all of us… we're sending her on a surprise getaway to Cape Cod for a week!  She'll enjoy whale watching and other fun activities at the Inn at Cape Cod with her husband, Steve (who was in on the secret, as was their daughter Kaylynn).
She is absolutely thrilled… very excited for her trip and to cross a few items off her bucket list.  We were delighted that many of Cherise's regular guests were on hand to celebrate and applaud her dedication with us.  It was truly a special moment for all present, and even complete with a Champagne toast from John.
Cheers to 20 more, Cherise! (Just kidding.)  Click the image below to view the photo gallery.