There's a definite correlation between grade-level reading and success.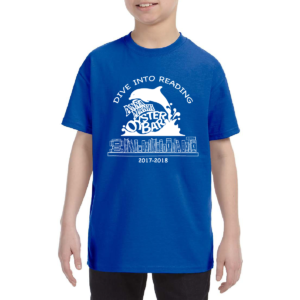 Studies show that of the children who are reading at one or more grade levels below their age when they finish 3rd grade, a majority will NEVER graduate high school and many will end up in Juvenile Detention Centers. There is also a concept called the Summer Slide where children "stop" learning during summers and have a hard time catching back up. Click here to view a video on Summer Slide.
After talking with many concerned people in our community… in education & in the general community, the Anna Maria Oyster Bar team decided to create, the "Dive into Reading" Summer Reading Program.
We bring a group of our great local guests and rising 3rd graders from local schools together, feed everyone breakfast, then read to children and have them read to us.  We've collaborated with the Manatee County School system and the Manatee County Library System to bring kids to our Ellenton location 3 days a week for the entire month of June. They'll arrive in time for a hot breakfast and an experience in greeting strangers and shaking hands and learn table manners and then also learn to read every day.  
Through the generosity of an anonymous family, each child will be given a book to take home after every visit to read before their next breakfast meeting. We'll have same group of about 35 children visit every Monday for 4 weeks, a different group of kids every Wednesday, and another every Thursday for 4 weeks. It's going to be an awesome program!
One of the things we like most is that all of the kids in Dive into Reading will be tested at the beginning of the program as well as at its end, so we're hoping to see better test results.  Who knows, if we get the results we're hoping for, we may be able to replicate this to more stores next year.  We've already spoken to many restaurateurs that are interested in our program and our results.

Check out the Dive into Reading photo gallery below! (Updated weekly)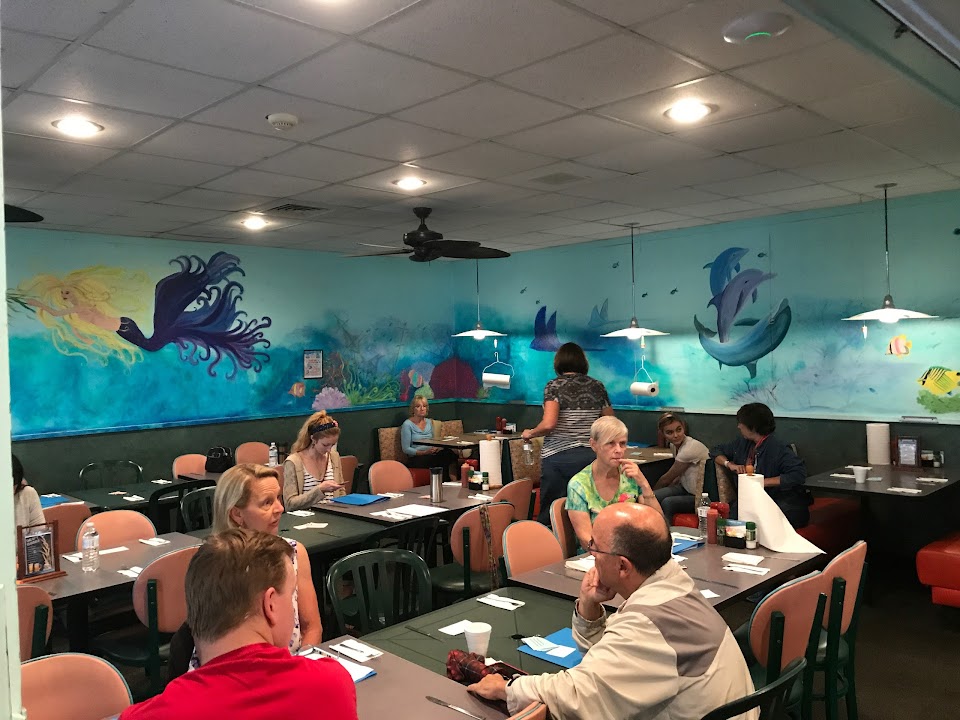 Thank you so much for believing in education as much as we do!
A HUGE thank you to all of the 58 wonderful reading mentors who are going to be changing kids lives with us this summer at our Ellenton location!
We have so many people & organizations to thank for advising and helping us with this program: The Patterson Foundation, School District of Manatee County, Manatee County Public Library, Early Learning Coalition of Manatee County, Manatee Community Foundation, Sunrise Kiwanis, US Foods, Mixon Farms, Hernando De Soto Historical Society, Affinity Group Paramount, General Mills, CORE Group, Waypoint and more… it takes a village and we live in a wonderful community!
"DIVE INTO READING" In the news
ABC7 Coverage | June 9, 2017
Herald-Tribune article | May 29, 2017
Volunteers needed for Anna Maria Oyster Bar reading program.