The Story Behind The Oyster Stew
---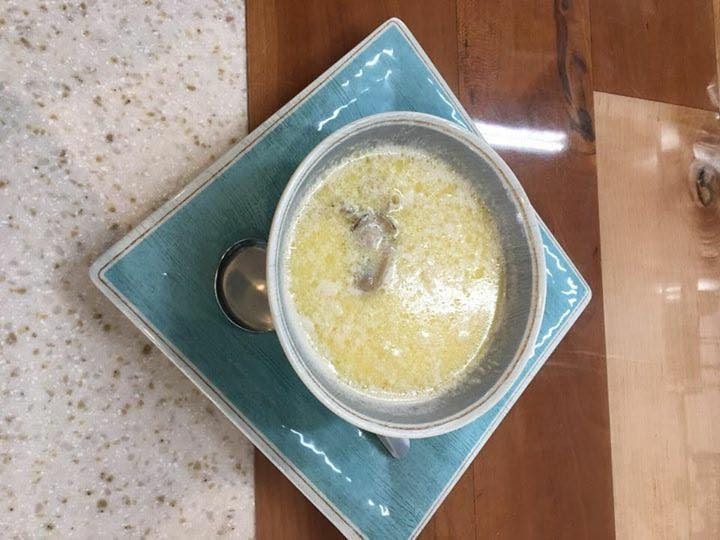 The story behind the oyster stew
Cooking and love of food in my family goes way back. I think the first time I remember being in an institutional kitchen was in the Polk County Stockade in the '60s. I know me being in a cell doesn't surprise anyone that knows me, but in the '60s?? I was born in '61, so did I start my criminal record before my 10th birthday?
No, not exactly, I am named after my grandfather, John Washington Senn, and everyone in Bartow called him Capt. Jake, as he was the warden of stockade. Granddaddy died when I was 7, but before that, I spent many a day in the stockade as Little Jake, the pride of my grandfather. I had the run of the place because none of the prisoners wanted the wrath of Capt. Jake if anything happened to Little Jake. So I could go anywhere, do anything.
I remember throwing horseshoes with many of them, boxing lessons, you name it. Obviously, not exactly hardened dangerous convicts in a county stockade, but I didn't know the difference between that and Raiford State Prison at 6 years old. So where did I spend most of my time? In the kitchen helping the trustees cook meals. I can still remember standing ON the prep table stirring huge batches of cornbread with my whole arm – it was smaller than the spatulas we use today! Maybe that's where I got the bug for cooking and serving food to people – at least back then you knew how many meals to prepare breakfast, lunch and dinner. They always showed up on time for their "reservations."
Granddaddy LOVED oyster stew. His family was from South Carolina – one of the reasons I went to Clemson for college – and oyster stew on Christmas Eve was a tradition he passed down to his daughters, and they have passed down to us. Every Christmas Eve we've had oyster stew for as long as I can remember. The last 20 years it's been a lot easier because mom has a great source for fresh shucked oysters!
It was a natural menu item at the Oyster Bars to put my grandfather's favorite soup (meal) on our menu. We had mom tweak the recipe (it is so easy – shhhhh) to be able to prepare it to order, so it's fresh, and the oysters aren't overcooked and rubbery from sitting on heat too long. I'm not sure if you'll want to rush down to get a bowl of oyster stew after you see recipe or swear you'll never eat it because of the amount of butter. Look at me – you can tell my choice. Only thing it's missing is bacon!
So from granddaddy to mom to me to you, here's the recipe. Try it at home cause it's easier than you'd think. If you need us to come by and taste test, we're always available or stop by any of the O-Bars, even on the pier, and order a bowl for yourself. Now you know the story behind the menu item.
Granddaddy Jake's Oyster Stew
Ingredients:
6 select oysters
2 oz. butter
4 oz. heavy whipping cream
1 oz. oyster liquor (juice)
Salt and pepper to taste
Preparation:
Place butter, cream and oyster liquor in skillet and bring to slow boil. Cook for approx 4 minutes, letting cream reduce. Reduce heat, add oysters and cook for 1 minute. Serve in a soup bowl.
SUBMITTED
Above, John Horne with nephew Trey Horne and mother
Ann Horne preparing oyster stew. At left, John as a child with his
grandfather, John Washington Senn.