As a member of Florida Restaurant & Lodging Association, AMOB is proud to stand up against human trafficking.
During the month of January, which is recognized as National Slavery and Human Trafficking Prevention Month, FRLA encourages its 10,000 members consisting of hotels, restaurants, suppliers, theme parks and attractions to be vigilant when it comes to combating human trafficking in the State of Florida.
With over 113 million visitors coming to our state each year, Florida's hospitality industry must serve as a leader in the fight to combat human trafficking. Our entire industry must work diligently to raise public awareness and provide the necessary tools to protect victims from this atrocious crime.
Our AMOB teams participated in "Wear Blue Day" to raise awareness of human trafficking and stand in solidarity with the victims of these crimes.
Here are John, Gary, & Lynn wearing blue on Thursday, January 11, "Wear Blue Day."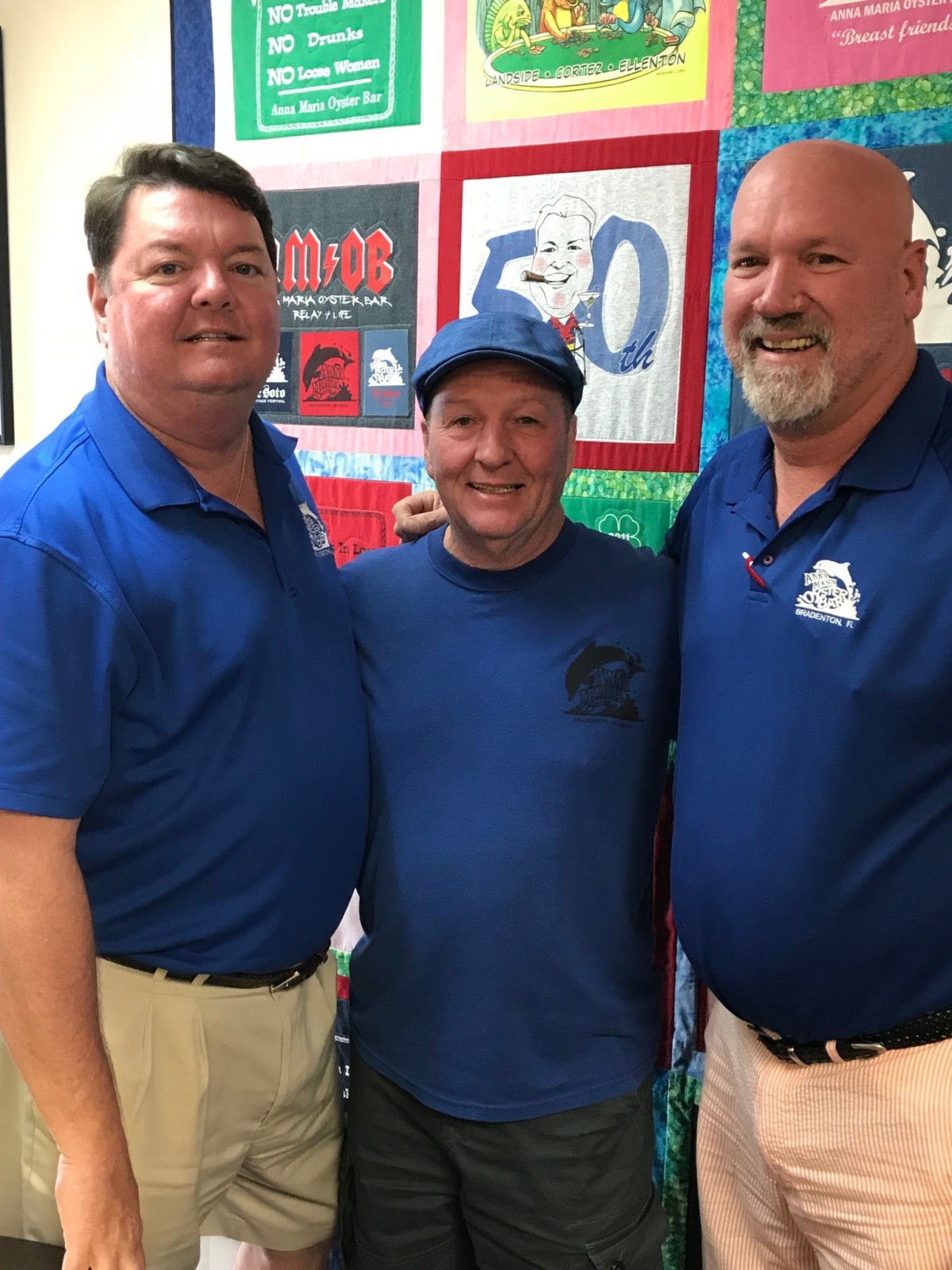 Members of Cortez Oyster Bar team wearing blue!
Our Landside Oyster Bar team wearing blue!
And our Pier team wearing blue!